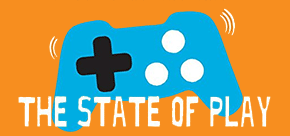 Games criticism isn't shy to controversy. Ever since the hashtag movement #GamerGate began in 2014, there's been a whole body of writing dedicated to picking apart the Twitter phenomenon. Whether it's an eBook on Amazon, an editorial in The New Yorker, or a movie adaptation shooting for Scarlett Johansson, it seems that everyone in the gaming and Geek community has something to say about #GamerGate - for better or for worse
Daniel Goldberg and Linus Larsson's The State of Play: Creators and Critics on Video Game Culture isn't entirely a response to #GamerGate. While it does position itself against the hashtag during the opening foreword, the book rarely discusses the movement head-on. Instead, writers deal with #GamerGate in bits and pieces - some exploring harassment in gaming, others discussing the future of the independent industry, and others still avoiding the topic altogether.
Of course, most of The State of Play's writers are industry veterans. With such gaming critics as Leigh Alexander, Cara Ellison, Zoe Quinn, Anita Sarkeesian, Dan Golding, and Merritt Kopas joining the ranks, there's a wide range of established voices to hear from throughout the collection. Which begs the question - why draw these writers together to discuss #GamerGate? The first half of The State of Play is obsessed with the movement, but it's the non-#GamerGate pieces that really stand out. So why not let these writers run free, instead of focusing so heavily on the hashtag?
Rough Start
On first glance, it makes sense to open The State of Play with some of the biggest names surrounding #GamerGate. The introduction bemoans #GamerGate as "a focal point for the rampant misogyny that has plagued tech and online culture for decades," so why not start with some of its opponents? This would not be a terribly bad idea, except for the fact that there's nothing new to be heard about the movement from Quinn, Alexander, Anthropy, Sarkeesian, or Cross. Each writer largely covers tried-and-true topics found throughout their writing career, to the point of monotony.
Sarkeesian and Cross's essay on in-game harassment is a perfect example. Opening with an autobiographical account on sexual harassment from Cross, and then covering Sarkeesian's experiences while creating Tropes vs Women in Video Gaming, both writers strive to figure out what makes online harassers tick. But their arguments are not just retreading old ground, they're also downright bizarre. Indeed, Cross and Sarkeesian suggest that gamers engage in harassment because they are delusional players who cannot separate in-game achievements from reality:
In many of these situations, gamers have concocted a grand fiction in which they are the heroic players of a massively multiplayer online game, and must work - alone or in concert - to take down the target and regain control. Or perhaps to romance the target. In this game, the targets are women. (...)
'Playing' in a social group is a powerful motivating factor that provides incentives for perpetrators to participate and to escalate the onslaught to earn the praise and approval of their peers. We can kind of think of this as an informal reward system where players earn 'Internet points' for increasingly brazen and abusive activities. In many cases, harassers document their attacks via screenshots and bring them back to home base as evidence to show off to each other - like trophies or achievements.
It's hard to agree with Cross and Sarkeesian. Their essay hinges on Cross's theory of "the mobius strip of reality and unreality," in which the in-game world exists as "a special realm exempt from the rigors and responsibilities of the real world." In other words, both critics believe that harassment is something that is done subconsciously, even accidentally, because harassers are too invested in "playing" a game to understand that they are hurting other players..
Of course, this isn't a very realistic approach to cyberbullying. Many harassers are fully aware of their actions, and take enjoyment in belittling others. In-game harassment often begins in offline life as well, with a personality predisposed to harming or terrorizing others. At the very least, the "reality and unreality" of gaming can enable pre-existing behavior, but even then - that claim seems to be blaming the medium, instead of the harasser's behavior.
Cross and Sarkeesian aren't the only writers with serious issues in their work, either. Dan Golding's essay "The End of Gamers" rounds off the first half of The State of Play with one of the weakest arguments in the collection. Titled after his original tumblr post on the early days of #GamerGate, Golding begins by suggesting that the "gamer" identity has been spoiled by the hashtag, arguing that it "represented the moment that gamers realized their own irrelevance."
Indeed, Golding argues that the "gamer" identity is a "fabrication of marketing departments," one which is "deeply bound up in assumptions and performances of gender and sexuality." He suggests that today's gamers are misogynistic outcasts who have been lured into calling themselves "gamers" through targeted advertisements and outsider status. Granted, Golding does provide research suggesting that gamers are more likely to be men. But he fails to prove that the "gamer" is a dying breed, or that the early ad campaigns of the '70s and '80s gave birth to the identity. So, not unlike Cross and Sarkeesian's work, Golding's essay simply lacks the evidence necessary to make a solid claim.
Late Comeback
The first half of The State of Play is a mire of passive-aggressive responses to #GamerGate, largely criticizing the hashtag movement without providing anything new or insightful to the table. That changes sharply with Cara Ellison and Brendan Keogh's essay, "The Joy of Virtual Violence."
Unlike Golding, Ellison and Keogh aren't entirely interested in discussing #GamerGate. Instead, they open with a simple question: why do players enjoy violence in video games so much? Structured as a series of letters between both critics, Ellison and Keogh's essay is warm and playful - inviting the reader to listen in as they wonder whether violence is about order, destruction, creation, or all three. Seeing both writers bounce ideas off of one another is a delight, and their conversation makes for a fun read as a whole.
Ellison and Keogh aren't the only insightful writers in The State of Play, either. Whether it's William Knoblauch's look at Cold War history in gaming, Merritt Kopas's critique of sexuality in game design, or Ola Wikander's overview of Gnosticism in JRPGs, the latter half of The State of Play is a fresh breath of insightful criticism. Each of these essays are worth a read on their own - especially Kopas's, which takes a striking look at the Americanization of sex in the AAA industry. However, one particular essay stands out among the second half of the book: David Johnston's "The Making of Dust," a look at creating his world-renowned Counter-Strike map de_dust2.
Set against the 2014 EMS One Katowice Counter-Strike: Global Offensive Championship, Johnston argues that game design stems from understanding architecture, engineering, and natural human movement in everyday life. Good multiplayer maps are both familiar and unpredictable, he argues, providing areas that flow neatly towards one another but possess "tricks and traps" for competitive advantage. Johnston's essay is a wonderful piece of games criticism, providing the thought process behind the rooms, corridors, and asymmetrical coordination he created in de_dust2. It's safe to say his look at developing the map is one of the best works in The State of Play, and an excellent read for future game developers.
Closing Wishes
With Ellison, Keogh, and Johnston rounding off the collection with legitimately insightful criticism, one has to wonder: why did Goldberg and Larsson even bother with the first half of The State of Play? Perhaps the #GamerGate movement was an enticing apple, a hot topic to pick apart and discuss for a book based on games criticism. If so, then The State of Play set itself up for trouble automatically. Academic criticism isn't a work of current events; it's reflective, contemplative, comprehensive, and timeless. It's no coincidence that the best work in Goldberg and Larsson's collection is based around game design - tackling #GamerGate is simply too timely for a games criticism collection.
There are certainly essays worth reading in The State of Play. Kopas, Ellison, Johnston, and Keogh are incredible writers, and their writing alone will turn a reader into a fan. However, The State of Play is burdened down by its first half, and leaves the entire collection weaker for it. If only Goldberg and Larsson had not focused so heavily on #GamerGate, perhaps The State of Play would have been a more thorough look at the gaming industry today.