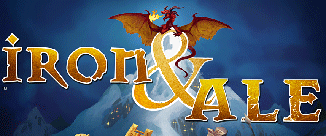 Tabletop Review: Iron & Ale
Written by Trever Bierschbach and published on Sep 1, 2016.
---
Recommended: Iron & Ale is a fun game that's simple to play and easy to learn. Players won't find a lot of complicated rules that are hard to remember while also drinking, and it can be adapted for your group's personal preferences when it comes to libations. We even had a DD playing the game, and drinking his energy drinks, and still had a blast. There was some repetition but those cards can be removed if desired. Overall it's a lot of fun to play, and a good bang for your buck.
---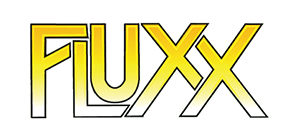 Tabletop Review: Fluxx
Written by Trever Bierschbach and published on Jul 21, 2016.
---
Recommended: This game is great fun for groups, and while not as fun for a smaller table of 2-3 players it's still very playable. It's affordable, and you get a lot of variety without spending too much money for expansions. It's fun for families looking for something for game night, but also good for parties and groups of gamers looking for something quick. Being very portable makes this game perfect for trips, conventions, a desk drawer at work, or stuck on a school bus trip. All you really need is a flat place to set the deck and whatever rule cards are in play, so playing on a book in someone's lap while trucking down the road is very doable. Games can be quick, but rarely last longer than 45 minutes, so a group can easily work a hand in between larger games, or while waiting for an event at a convention for example. If you like fun games that aren't too serious, have simple rules, and a good bit of humor I think you'll enjoy Fluxx.
---